Security in KICS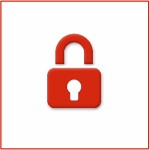 With KICS' customizable, secure online forms, you can add multiple pages that are dedicated for multiple people and include individual security settings.  This is where KICS really stands out.
You can build in your current business processes without having to deal with the delays and lack of security involved with the use of your current paper-based methods.
Secure Online Forms
Contained within the administrative role in KICS is the ability to have multiple pages within one form that can have completely different security settings for each page, depending on your needs.
For instance, below we have one form that consists of three pages, one of which is available for anyone to see and complete.  The last two pages are only available to be viewed and completed by certain individuals within the organization.
Incorporating a Secure Business Process
KICS security also allows you create workflows within your organization.  Set up notifications for forms which will send an email to the appropriate person when a portion of the form has been completed and the next page available to be filled.
This ability ensures your current workflow procedures will be completed more efficiently and accurately.
Signature Security
When using the unlimited signature capture, the signatures are watermarked and stored using double AES-256 bit encryption to prevent illicit use. An option is also included where you may secure any form/page from further changes once it has been submitted with a signature.
OTHER PAGES