Affordable Online Forms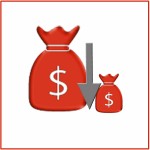 The cost of paper and labour needed to administer incoming forms and data can be quite expensive. Online forms you can build yourself are the answer.  Take advantage of KICS' all in one solution and start saving money today!
Save on paper
KICS empowers you to digitize your paper forms and can also eliminate the paper involved in most business processes.
You only need one
KICS' robust features means you are able to use just one system for what usually takes 2 or 3 to accomplish.  Because these capabilities exist, the cost of custom programming  (and maintaining and updating) a software system to suit your needs is an unnecessary expense.
Eliminate data entry
Cost savings are recognized immediately because you no longer need to dedicate staff for data entry, filing, or reporting. Your online forms ensure the data is captured as soon as they are submitted.
The KICS Difference
KICS gives you:
unlimited online forms
unlimited form pages
unlimited form submissions
Your license fee is based on the number of administrators / creators – so there are no increases in cost if you "over use" any of your forms.
OTHER PAGES