All of your information at your fingertips
Keeping information collection simple has never been simpler! Check out KICS's amazing online form building features that make it easy to create custom fillable forms on the web without the programming expense.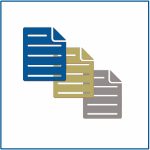 Build and secure all of your organization's forms with our online form builder. The builder allows you to easily create online forms and decide who gets access to which forms – right down to individual pages!
Creating forms is user-friendly and intuitive.  Simply indicate the number of pages,  customize your questions, set your notifications, indicate who has access and your form is complete!
Form features:
Custom, easy to create online forms
Multiple pre-formatted question types with easily set default answers and mandatory fields
Create online forms with multiple and unlimited pages – including page level security
Set up role based access or restrictions
Lock page option ensure further security upon submission
GPS location tracking
Online signature capture
Detailed custom notifications
Once you have completed your form,  sharing forms is quick and easy too!  Simply provide your KICS URL on your company intranet, webpage, or even by email.  Get creative and add the form link to an image or button.
Whether you are sharing forms with your staff, the public, or to a specific group of your creation, KICS lets you secure your forms so only those with rights to them will see them.  This means, you can have a set of forms for one group and have another completely different set of forms for another group.
This is all configurable without the assistance of I.T. or coding. KICS has give you the power to share your forms in the manner you see fit for your organization.
We will even provide a free trial, so you can see if KICS is right for you!
Shared forms are completed online
Secure access for identity validation
Allows anonymous submission for sensitive forms
Email escalation of form pages
Completely paperless
Easy to use interface
GPS response mapping
Includes KICS Mobile App
Data collection has never been so easy.   Many organizations today still handle forms and other types of data collection with paper – let us show you how you can streamline these procedures with KICS.
Get email notifications with each submission
Easily recall completed or partially completed forms
Stay paperless and convert forms to PDF
Built-in form filter lets you filter by responses
Data collected in forms is easily exportable to Excel
Built-in Analytics and GPS Mapping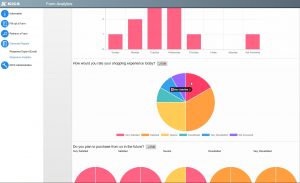 The cost of paper and labour required for data entry of paper forms can be quite expensive.  Custom Online forms that you can easily build yourself and require no programming are the answer.  Take advantage of KICS' all in one solution and start saving money today!
With KICS' customizable, secure online forms, you can add multiple pages that are dedicated for multiple people and include individual security settings.  This is where KICS really stands out.
Build in your current business processes without having to deal with the delays and lack of security involved with the use of your current paper-based methods.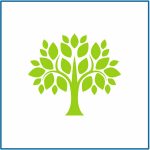 Making changes to help preserve our planet, like adopting a paperless solution, for the future is a necessary and admirable undertaking for any business.
KICS will help you begin achieving this goal with one simple step – contacting us!  We can show you how KICS can easily and affordably fit into your organization.
Learn More on reducing your environmental impact with KICS.